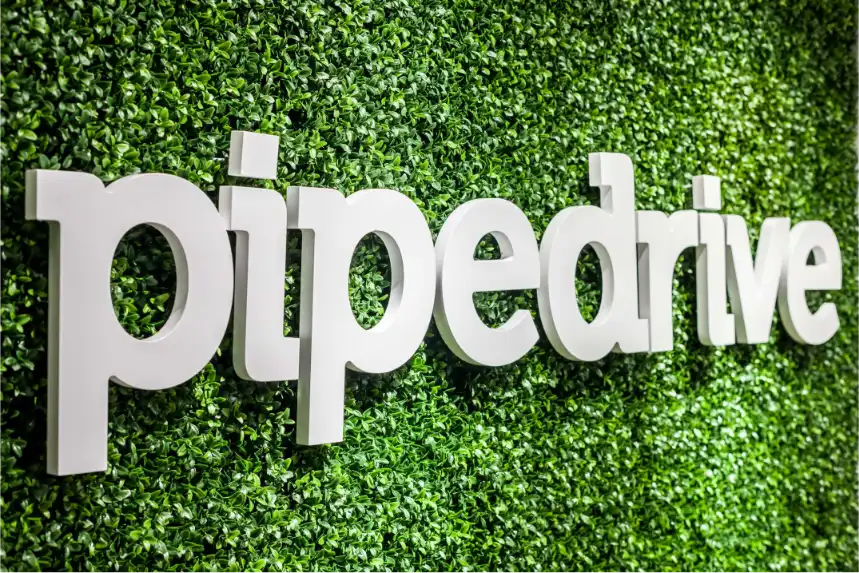 Pipedrive, our intuitive CRM solution
If you are looking for a CRM platform, we can help. In Pipedrive, we have found a solution that is perfect for solar businesses. And what's more: we can consult, configure and integrate it with Solar Monkey for you. This way, you will have two tools and one superior solution. More on Pipedrive below.
Lead generation
With Pipedrive, you can collect leads directly from your website. Create a form to ask customers about their energy consumption, contact details and more. When this information is filled out, your sales team will be notified and the lead will end up in your sales funnel.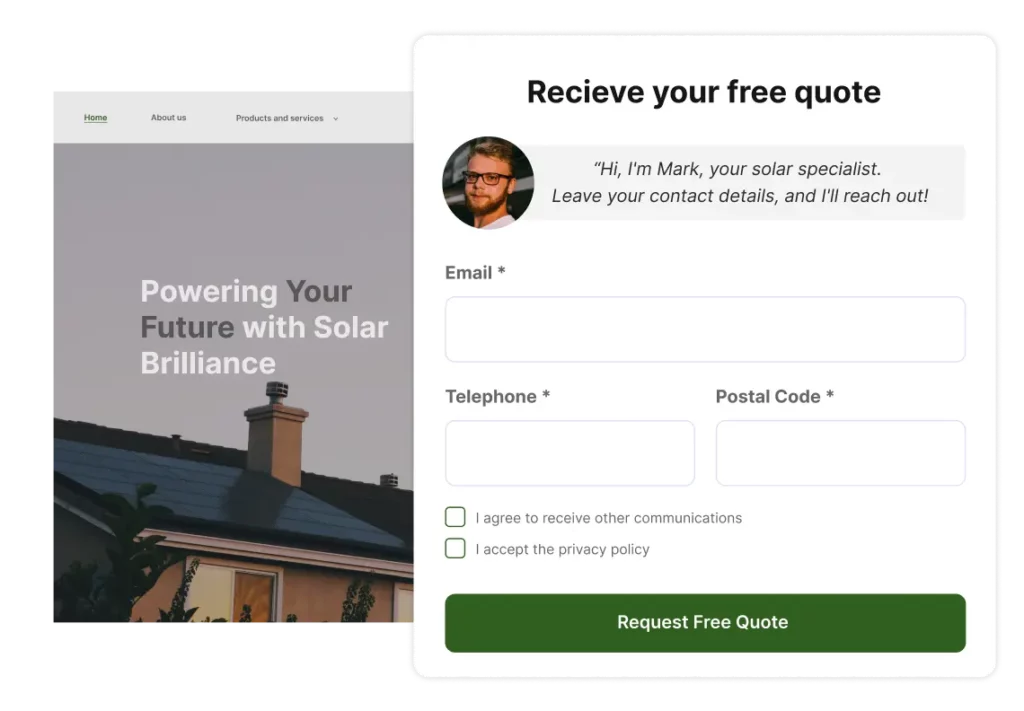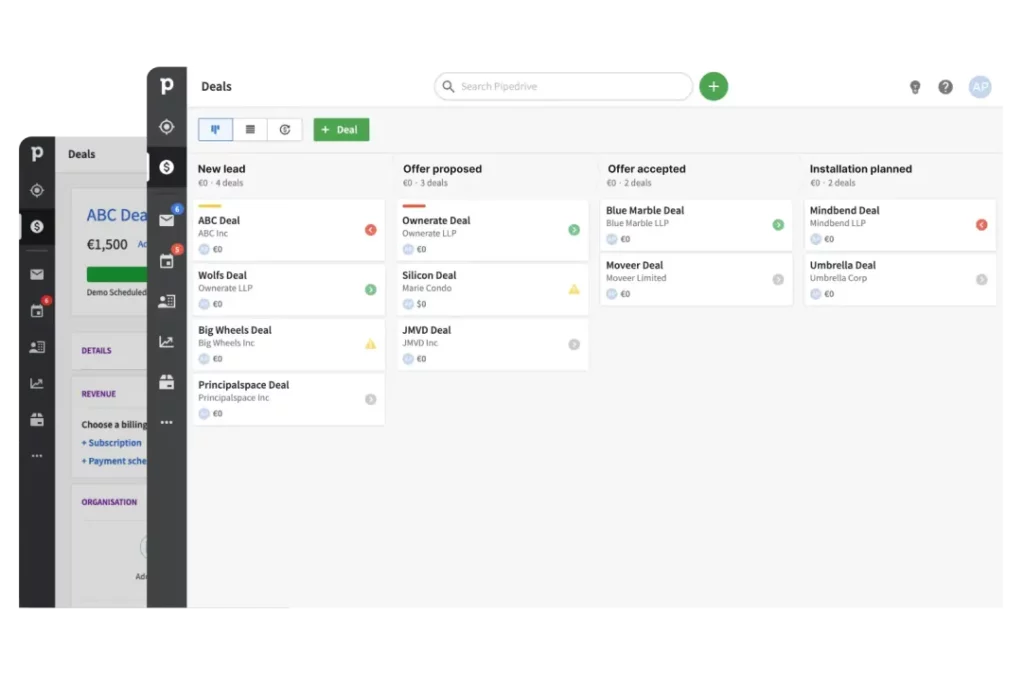 Overview of your sales funnel
In one overview, you can see how your sales funnel is doing. Do you have sufficient leads? Is everything being followed up timely? Did the site survey already happen? The information is all there for your whole team to see.
Easy activity planning
Planning a site survey or installation date with customers can sometimes be a drag. Not with Pipedrive! No more back and forth by e-mail. Easily plan a date that suits both you and your customer and continue to provide the best services for your customers.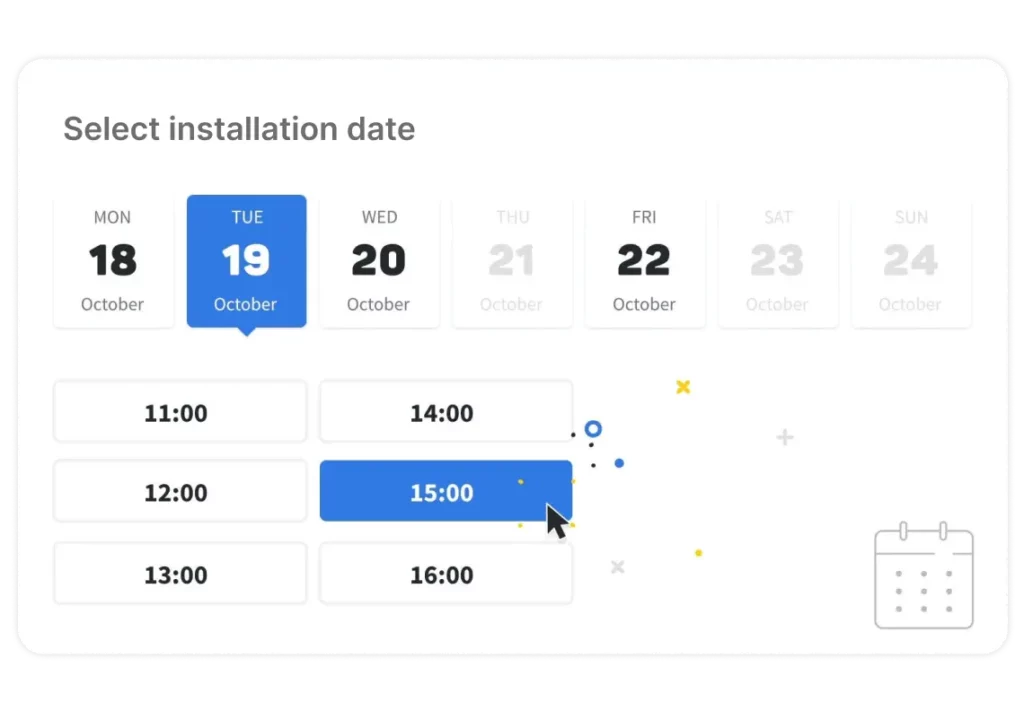 Reporting
If you want to make your sales team more efficient, you need actionable insights on what's going on. Pipedrive's 'Insights' feature, with its interactive dashboard software, helps your sales representatives recognise winning patterns so that they can optimise your workflow and marketing campaigns. It's also easy to use, so you can become a bonafide data wizard in no time.
Further integrations with Solar Monkey
In case you have your own CRM, ERP or field management system and you would like to integrate that with Solar Monkey, we got you covered as well. With our API and modern webhook, any developer can build an integration with Solar Monkey. Integrations are a key part of our product strategy. So we are committed to continuously improving the documentation and capabilities of our integrations.