We believe it is long overdue to put a spotlight on our valuable partners. This time, we talk to Ron de Proost, of PureSolar. PureSolar's motto is clear: 'Together we are making the Netherlands greener at a rapid pace'. But how does Ron, together with his team and using Solar Monkey, put this into practice?
Of course, we are extremely curious about how this all started Ron. Would you tell us something about the history of your company?
"I myself am actually an accountant by profession and initially I had no experience in the energy sector. But, during a family day almost 10 years back now, I talked to my cousin Leon about solar energy. We now jointly own PureSolar."
"We came to the conclusion ten years ago that there was still a lot of room for improvement within the solar panel market. This was also immediately our starting point: good quality and above all good service so that customers are happy with the results. Almost a decade later, we have grown to a team of almost 30 people."
It must be great having such a team; how would you describe PureSolar's culture and way of working?
"If I had to describe it in one word: 'accessible'. Over the past 10 years, we have actually not had an active management layer, and we want to keep it that way for as long as possible. As a company, we have a real 'feet in the clay' mentality. In fact, as managers, we only have one job: to ensure that we facilitate what team members need to do their jobs. The door should always be open. If we as leaders do not do our job properly, the team cannot perform either."
"We do all the work with our own people, we made a conscious decision to do that. More and more companies are becoming like sales offices and then hire an external team to do the installation. We believe that, above all, we can deliver the best quality by doing everything ourselves. In the market, we also notice that many teams want to go to two installations per day per team. We don't believe in this either, despite the large growth in the market. The customer comes first, the rest follows. One system less per day is not a problem for us, as long as our customers are satisfied."
There's obviously no escaping the big buzz in the market, what kind of challenges are you experiencing at the moment?
"The challenge the market is experiencing now is twofold. First, we are facing a major material shortage in the market. Fortunately, we don't have this challenge at PureSolar, because we effectively procured before there were shortages. As a result, we currently (December 2022, ed.) still have a stock that is certainly sufficient until July 2023. So we don't have to cancel orders which benefits us."
"A second market challenge, which does concern us, is the huge demand for solar panels from consumers. This is now so big that we simply cannot meet all the demand. We now have 10 consultants working continuously, but we also have a waiting list for installation. Because we want to approach each customer personally, we do not issue a quotation until we have visited a client personally. Meanwhile, the waiting list from initial consultation to final installation is more than six months. We avoid problems by communicating the waiting time very clearly with our customers. As a result, they know exactly what to expect."
With this large growth in the market, it might be attractive to grow fast as a company. What is your view on this?
"In the past year, we have already grown from three-and-a-half installation teams to five teams installing daily. Around February 2023, we want to deploy around six teams daily. Before we expand further after that, we want to optimise our processes."
"We see internal efficiency as a better solution than constant growth. Our team has to be ready for the challenges that are going to come in the market, such as battery developments, for example. Furthermore, we also want to ensure that our teams can do their work well without experiencing too much stress. So we focus on growth in terms of knowledge and efficiency and not necessarily in size."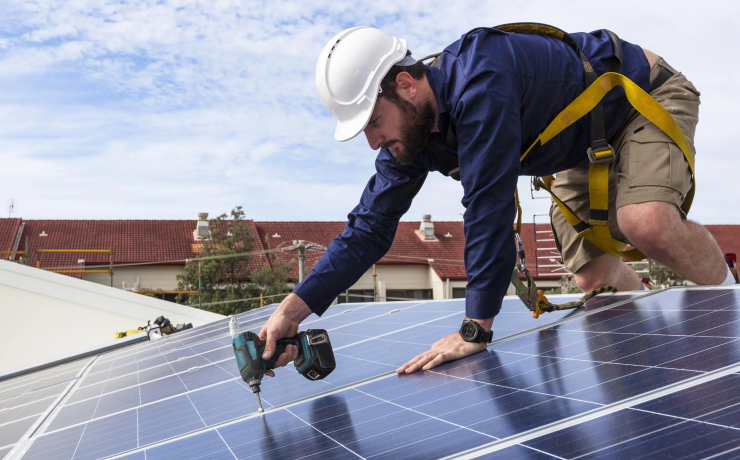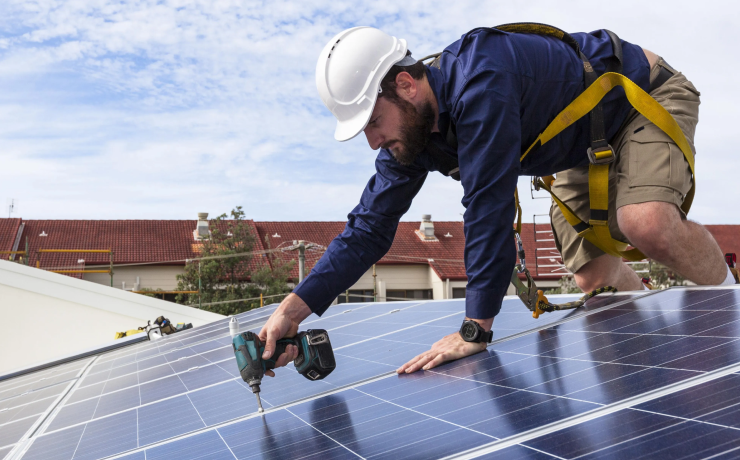 "Within the solar market, Solar Monkey is the software package that doesn't stand still."
Your focus is on efficiency, how did you create system designs and quotes before using Solar Monkey?
"When Solar Monkey wasn't around, we worked much more subjectively. We often did everything by hand and had to make estimates, which was error-prone and time-consuming. After all, nobody in the market knew for sure how much the efficiency of a solar panel system would be. This sometimes cost us customers, because we are quite conservative in terms of yield prediction compared to other installers. You don't get long-term discussions that way, and long-term satisfaction was and still is our starting point.
"When we met Jan Pieter (CEO Solar Monkey, ed.) at a trade fair and he showed us the software, we thought: 'This is it'. 2Solar's software wasn't there yet. Solar Monkey's product is unique because the software offers an objective calculation of returns, without speculation."
"Meanwhile, quotation preparation is also a lot easier. We no longer need Word documents where everything is filled in by hand. With Solar Monkey, we have easily created more efficiency and objectivity, the core of our vision. We had been waiting for such a product for some time, and now it was suddenly there. The only question we had was: how are we going to implement everything around this software?"
How would you describe Solar Monkey's impact?
"Because of Solar Monkey, we can tell our story even more effectively. Thanks to the design tool and the custom quotation we now also use, we exude professionalism and our quotations stand out. After all, a quote has to fit your story, it's not just about the final amount. It also unburdens our team, so we benefit from both sides of the business. We can deliver the personal service we want to offer without overburdening our team."
As a result of the amount of integrations and products you use from us, we are in contact regularly. How would you describe the personal contact you have with Solar Monkey?
"We experience the contact very positively. Just as we do with our customers, we also build mutual trust and a working relationship with business partners. We try to help each other on every aspect."
"It happens that we run into something more complex than what the software is set up for. Together, we then quickly and easily ensure that the software is tuned in such a way that we end up with a satisfied customer with a correct system. Through the good contact with Solar Monkey, we come to a solution and that is how the relationship has always been. Our consultants are also helped quickly via chat, hopefully in the future also outside office hours."
"In the end, it comes down to investigating and solving together. We help each other out so that both parties are satisfied. This generally runs very smoothly and that's how a partnership should be. Within the solar market, Solar Monkey is the software package that doesn't stand still."