Strategy Days: Where Work Meets Fun!
At Solar Monkey, we've discovered the magic of 'strategy days,' and honestly, they're unlike anything you've ever experienced. Previously, our idea of team gatherings revolved around Christmas dinners, parties, or the occasional team-building escapade. But strategy days? Well, they're a game-changer.
Picture this: we gather our entire team, and we mean everyone, from part-timers to interns and freelancers. It's an all-inclusive fiesta where we dive into all things Solar Monkey. On some days, during the strategy days, we're setting goals for the upcoming quarter; other times, we're brushing up on feedback skills with a touch of actor-led drama and then we close the evening with some drinks and a fun karaoke sessions. We also tackle the tough questions among our team, occasionally inviting external experts to school us on company scaling.
Twice a year, we make it extra special by coming together in person. That's right, we fly our international colleagues to the Netherlands for this epic event, even if it's just for a couple of days.
Everyone's a Star
At Solar Monkey, we believe these strategy days make all the difference. Sure, team-building events are great for bonding, letting our hair down, and getting to know our colleagues outside the usual office banter. But strategy days take it up a notch.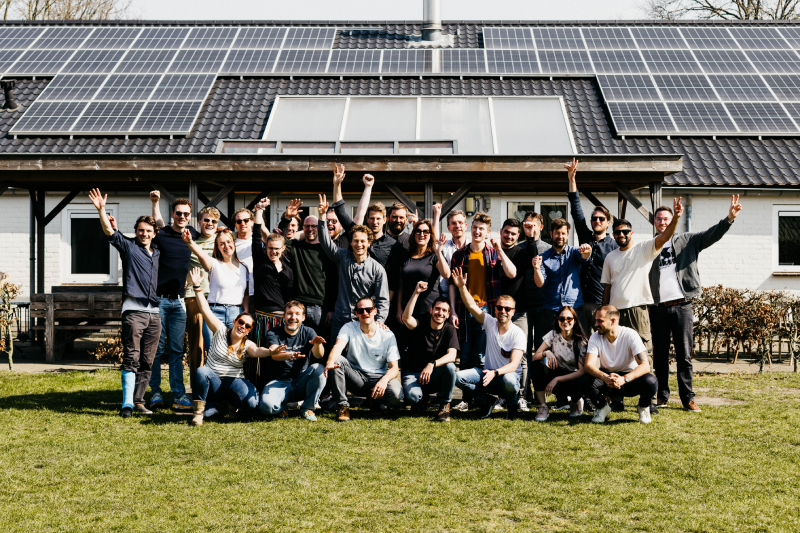 On a strategy day, every single voice matters. Opinions, ideas, and insights from all team members are the stars of the show. Our Sales team shares their product concepts; the Support team offers fresh perspectives on sales processes; the Product and Marketing teams also do their magic. And what about the interns? Yes, they're also encouraged to share their ideas and let their thoughts flow freely within the company.
Sure, not every idea finds its way into our company roadmap or corporate strategy (let's face it, most won't), but the fact that we make time and space for everyone to be heard and involved is what sets us apart.
Are you curious about our Strategy Days or the other exciting things we're up to at Solar Monkey to empower, grow, and keep our team engaged? Reach out – we're all ears!
And keep an eye out for our publications about our Strategy Days. There are lots of exciting things that happen during these Strategy Days that we would like to share with you.
Excited to join our team? Read more about our culture and vacancies.