All your solar business needs
How it works
One efficient system for all your solar needs
1

Simple PV design
Simple PV design
Solar Monkey simplifies solar panel measurements with its intuitive design module. The user-friendly interface guarantees swift and precise results using height data. Effortlessly create multiple layout plans, integrating various panels and inverters to suit your specific requirements. Enjoy versatility and ease of use.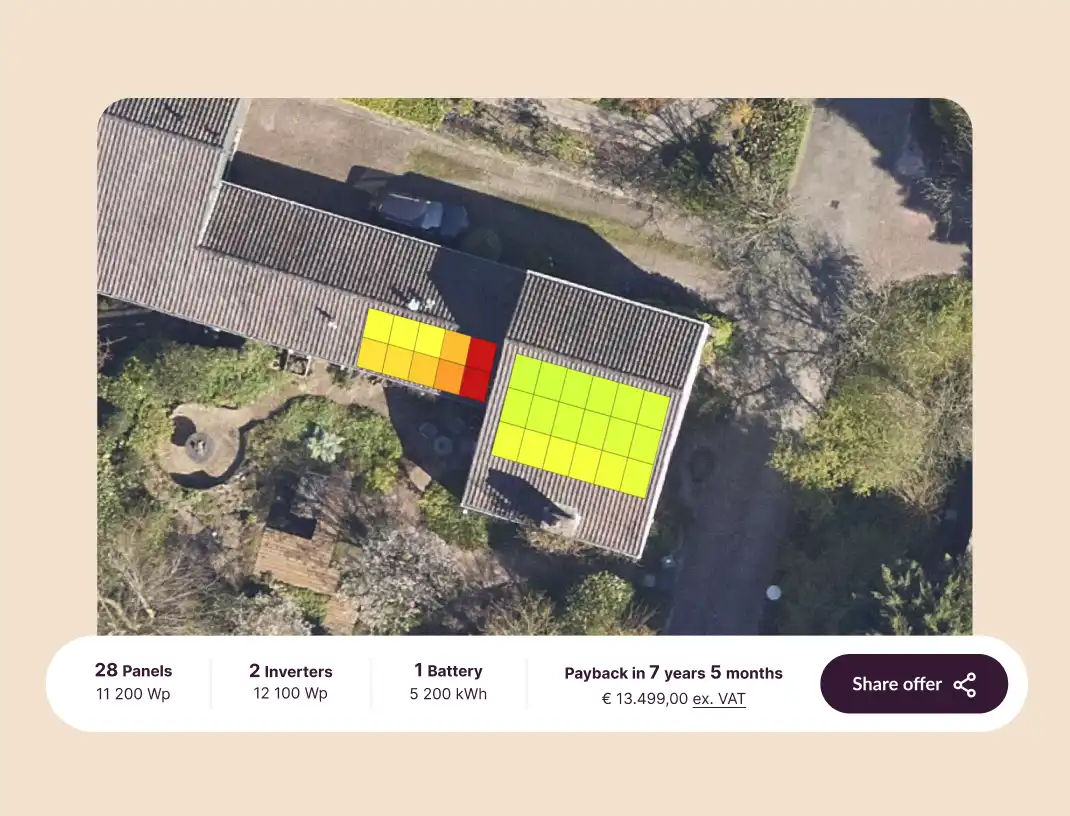 2

Convincing proposals
Convincing proposals
Boost your sales conversions with our integrated solution, featuring stunning quotation templates and a user-friendly interface. Customise profiles effortlessly to suit your needs. Enjoy flexible pricing, allowing you to choose between Mark-up, Manual, or package pricing. Streamline your sales process and maximise your conversion rates.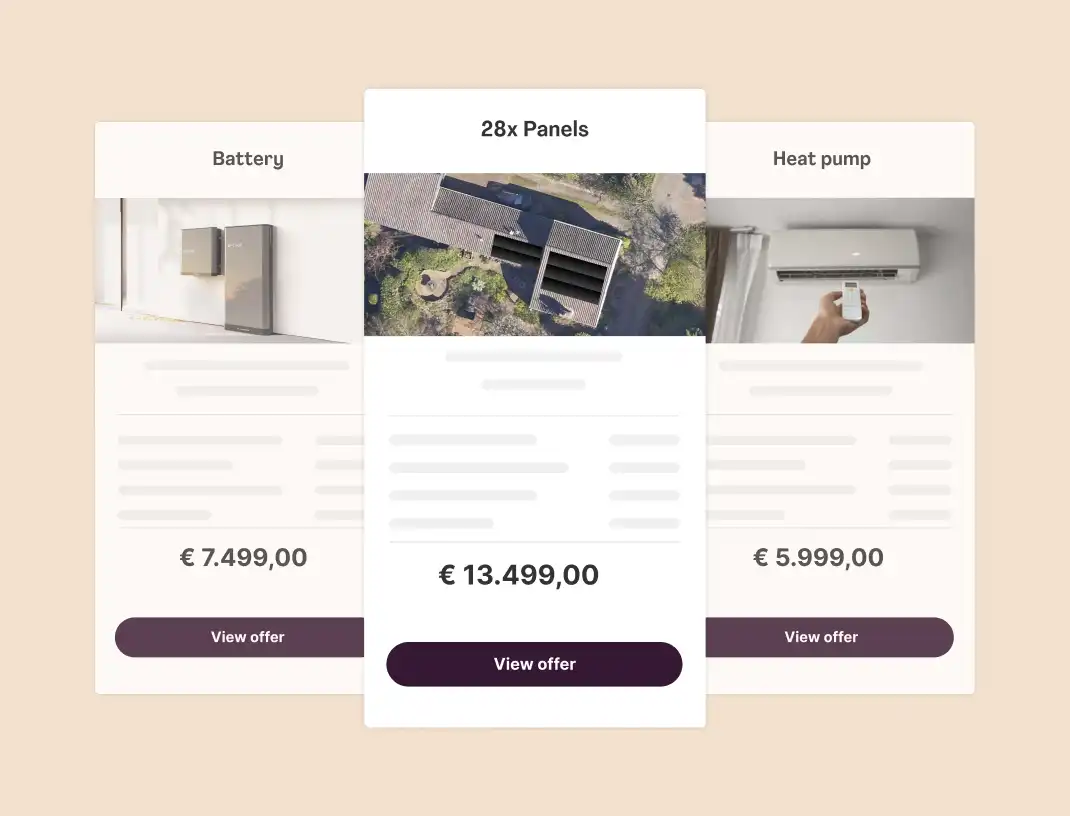 3

CRM and integrations
CRM and integrations
Our intuitive platform offers a world-class CRM, expert consultation, and seamless integration with your tools. Combining with Pipedrive CRM streamlines lead generation. Our software empowers 70+ PV installers, providing comprehensive insights and elevating customer satisfaction.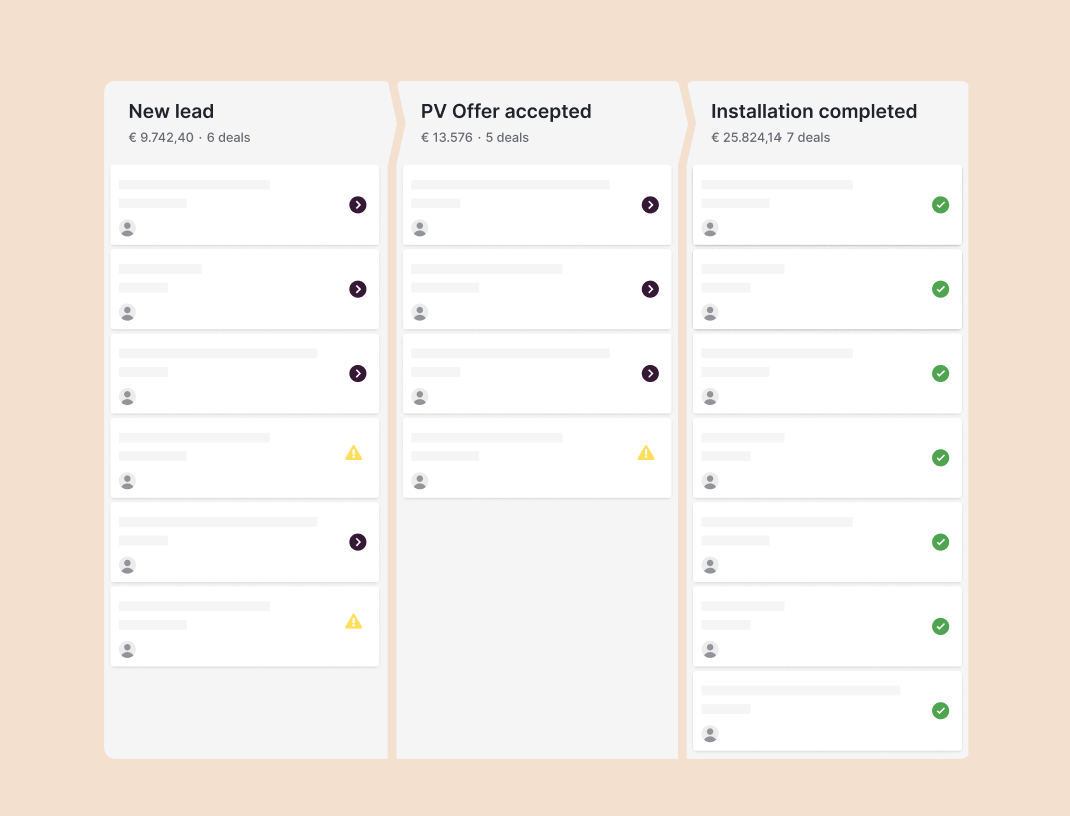 4

CSM and Support
CSM and Support
Solar Monkey is your ideal partner for creating solar plans, making your plans more accurate, and optimising sales. Our expert Customer Success and Support teams are always there to offer guidance and counselling on how to get the most out of our software. With Solar Monkey, you gain a trusted ally in enhancing your solar sales.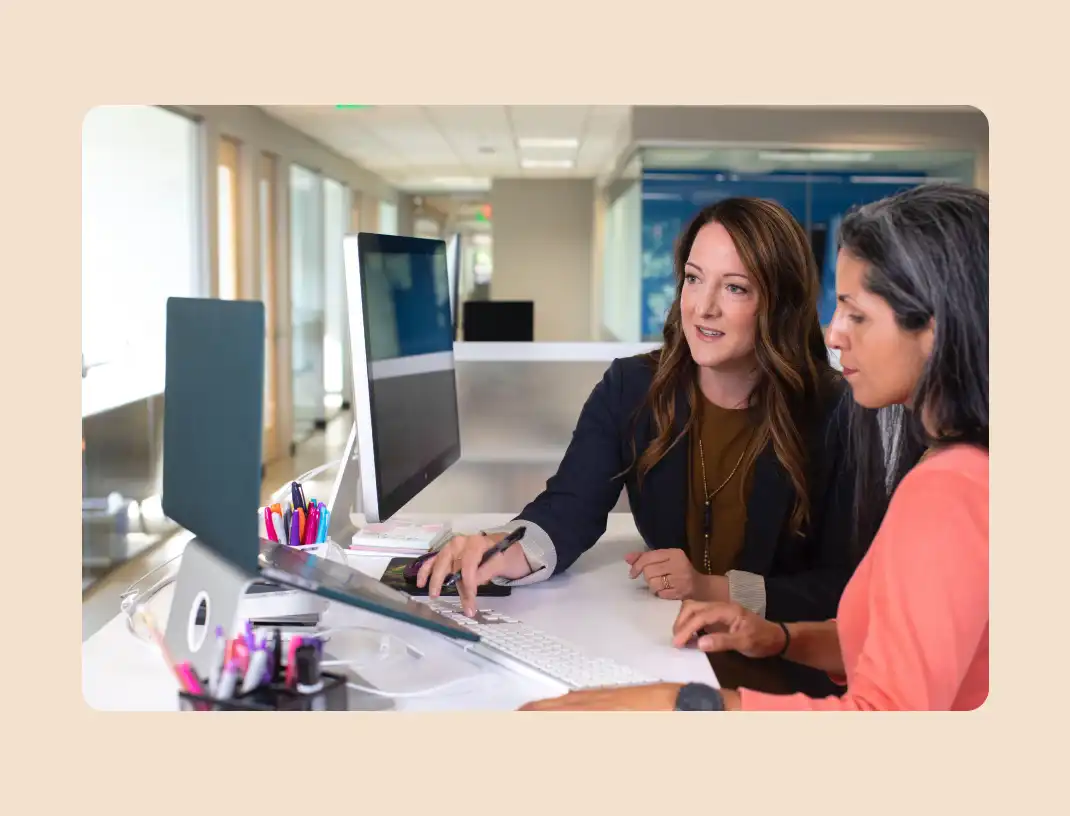 Take their word for it
Massimo Hoogerwerf
Sales Manager
"Solar Monkey has been the missing link in our success story. Their software is user-friendly and powerful. We've experienced a surge in productivity, and our clients are impressed. Highly recommended!"
"Because of Solar Monkey, we can tell our story even more effectively. Thanks to the design tool and the custom quotation we now also use, we exude professionalism and our quotations stand out."
"The fact that Solar Monkey makes it possible to anticipate some of the governmental changes and offers the possibility to calculate the effects in advance is great."
Time is money – save both with Solar Monkey!
✓ Let us help you grow your solar business today!
How can I get started with Solar Monkey?
Simply contact us through our contact form, and our team will guide you through the onboarding process to get you started with our software platform.
Can I try Solar Monkey before committing?
Yes, we offer a trial period so you can experience the benefits of Solar Monkey before making a commitment.
What types of solar businesses can benefit from Solar Monkey?
Solar Monkey is designed for a wide range of solar businesses, including installers, contractors, and consultants, to streamline their operations and enhance customer engagement.
Can I customise the quotations generated by Solar Monkey?
Yes, you can customise quotations to align with your brand identity and meet the specific needs of your clients.