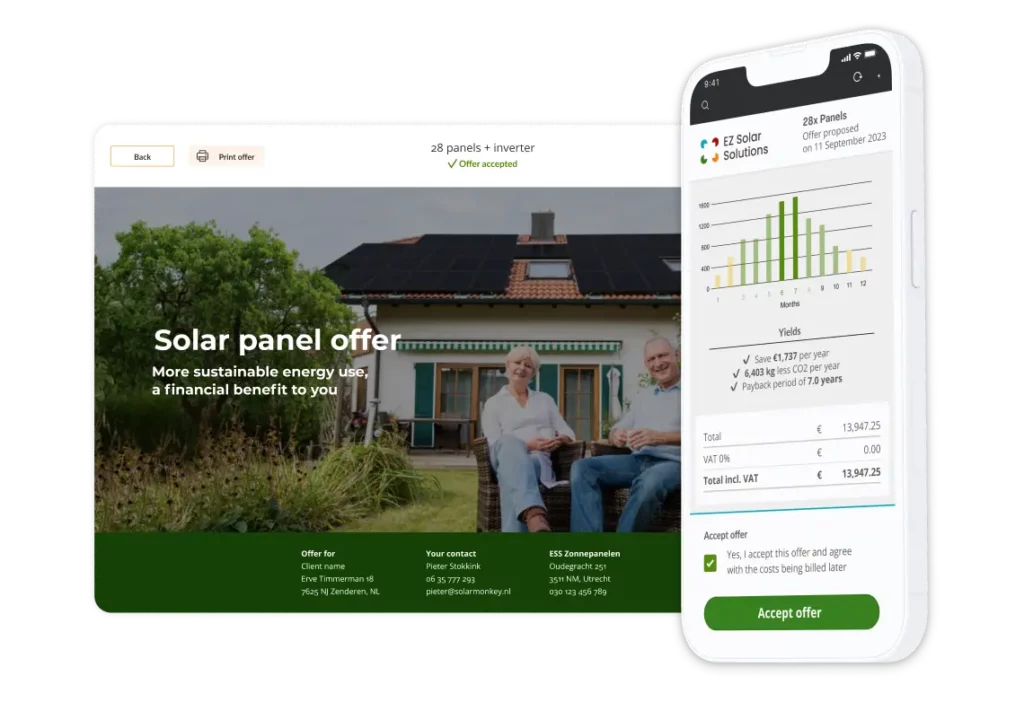 Beautiful online templates
Apply your own branding and design to beautiful online templates that will be easy for your customer to open on any device. You can present your customer with different options to consider in a personal portal. Once the proposal is accepted online, your sales team will be updated immediately.
Flexible pricing
However you want to price your offer, we got you covered. Markup pricing, discounts or package prices; it's all possible. Your product catalogue will give you centralised control over how pricing is done in a larger sales team.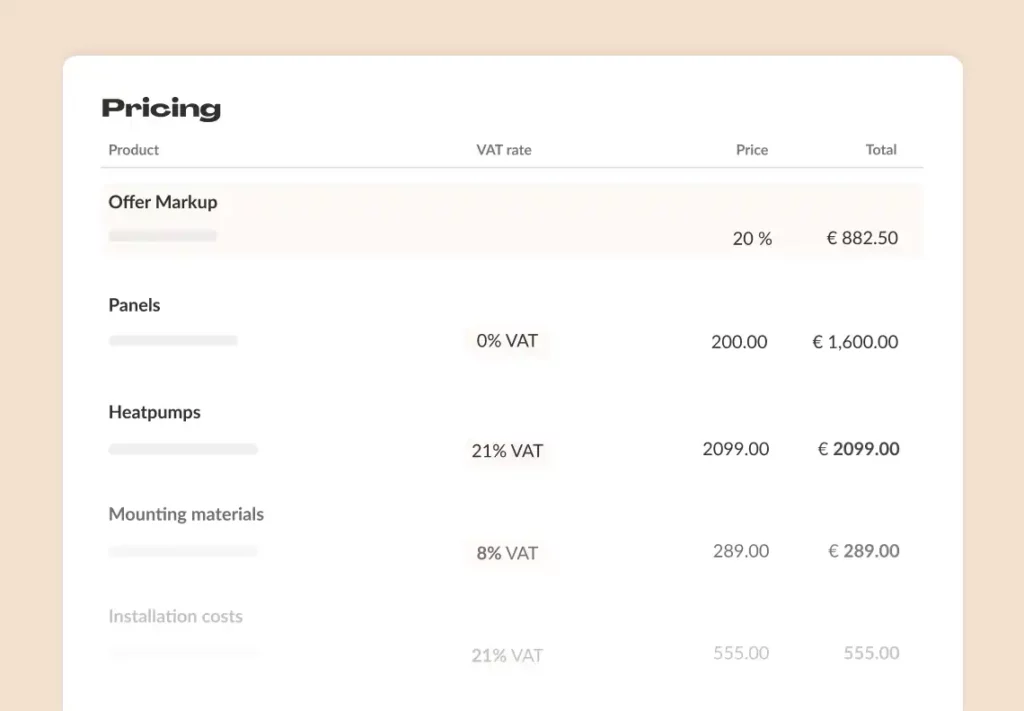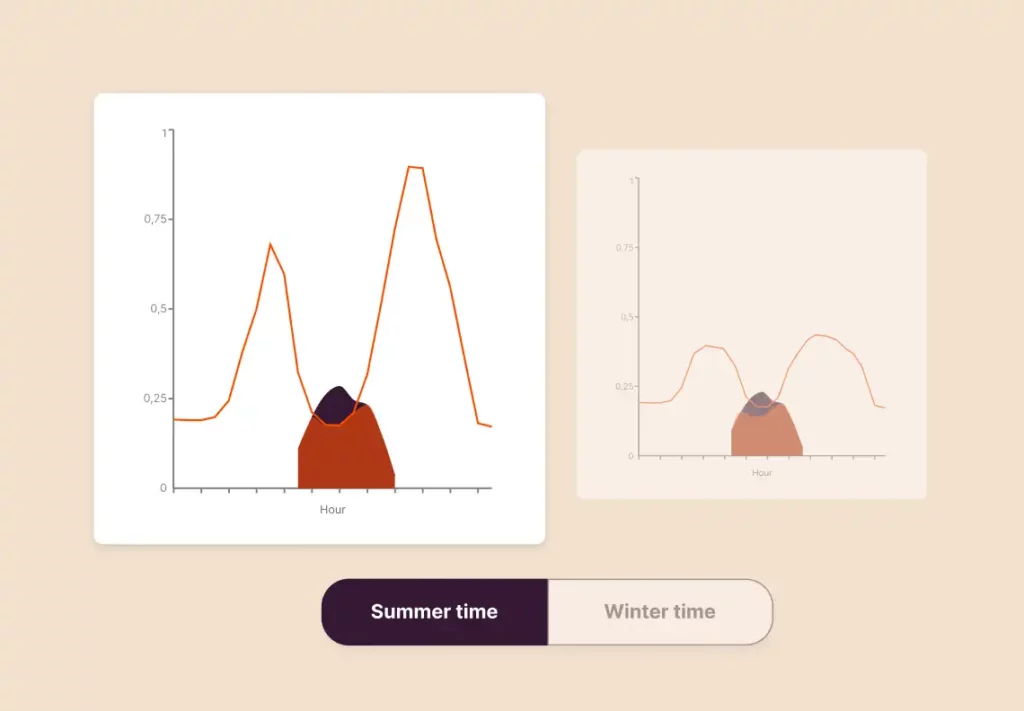 Easy business case calculations
Most customers see the investment of a solar system as a business case. With financial logic that is setup for your national market, and with financial profiles for B2B and B2C, we make it easy to calculate and present this business case.
EV chargers, batteries and heat pumps
With Solar Monkey, you can also add EV chargers, batteries and heat pumps ("non PV products") to your proposals. Make them part of a total proposal and business case, or offer them separately; it's all possible.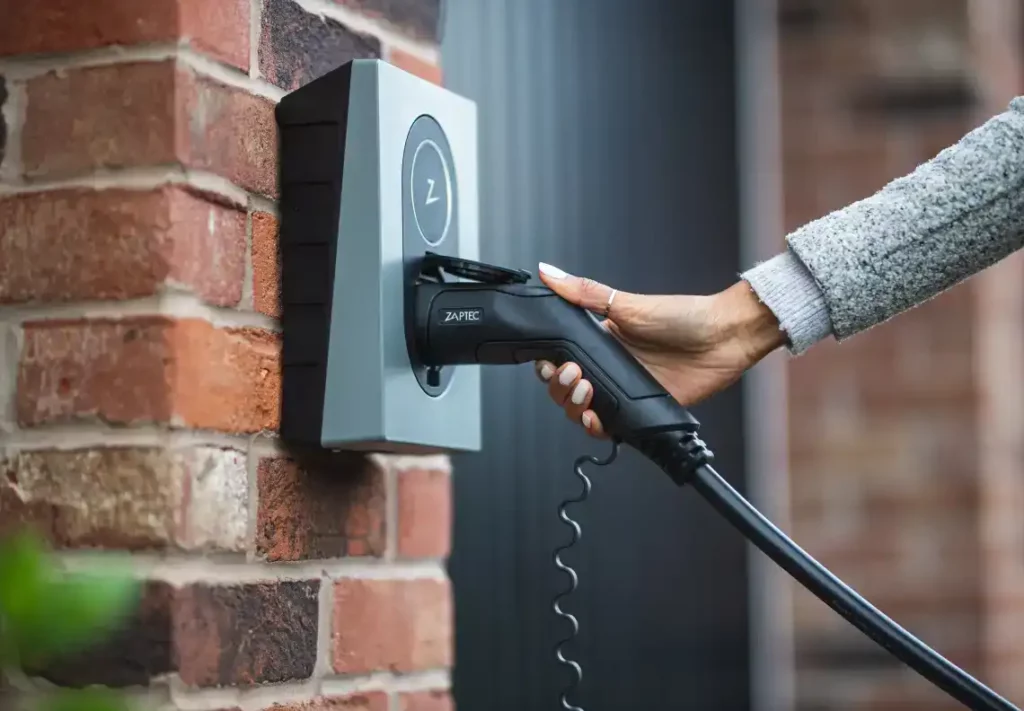 "With Solar Monkey, we have easily created more efficiency and objectivity, the core of our vision. We can tell our story even more effectively, and thanks to the design tool and the custom quotation we now also use, we exude professionalism and our quotations stand out. With Solar Monkey, we can deliver the personal service we want to offer without overburdening our team."